Can Kidney Transplant Patients Take Algae Omega 3
2014-05-16 06:40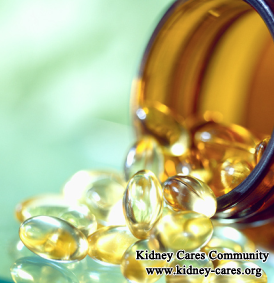 Can a kidney transplant patient take omega 3 fatty acid? Omega 3 fatty acid can be found in tuna, salmon, soybean and algae. They have been linked with reduced heart disease, prevention diabetes, bone strength, lowering high blood pressure and other properties. Generally speaking, kidney transplant patients can take omega 3 for improving their overall health conditions.
What health benefits can kidney transplant patients get from omega 3?
1. Diabetes prevention
Diabetes may cause the transplanted kidneys damaged again. According to a study, omega 3 fatty acid can reduce the risk of diabetes. It is recommended that you can eat fish twice a week.
2. Health for heart
Kidney disease patients are likely to have high potassium level. Because of this, they are prone to have heart diseases like heart attack and stroke. Omega 3 fatty acids help prevent heart attack. In addition, fish oil helps prevent and treat atherosclerosis. In view of this, it is good to reduce the mortality and sudden death in patients with heart attack.
3. Benefits for autoimmune disorders
Omega 3 fatty acid decreases the severity of autoimmune disorders. As for autoimmune diseases like IgA Nephropathy and Lupus Nephritis, they can be alleviated by omega 3 fatty acids.
4. Alleviate systemic lupus erythematosus
Fish and long chain omega 3 fatty acid intake reduce the severity of symptoms in patients with systemic lupus erythematosus.
5. Good for IgA Nephropathy patients
Fish oil improves tubular dysfunction, lipid profiles and oxidative stress in patients with IgA Nephropathy. In this way, it slows down the progression of IgA Nephropathy into kidney failure. Thus, patients have no need to take kidney transplant. From this aspect, kidney transplant patients can take omega 3 fatty acids.
Kidney transplant patients can take omega 3 acids. However, they should take omega 3 acids in a proper amount. If you do not know how much you should take, you had better consult our online renal experts to get the proper amount.