How To Treat Kidney Failure Through Diet
2014-04-05 07:47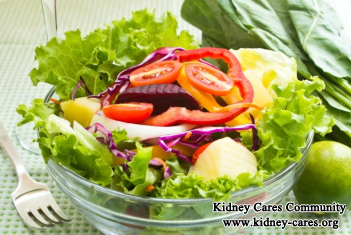 Kidney failure is a sign of kidney function decline caused by various kidney diseases. Except for timely treatment, diet modification is indispensable for kidney failure patients. A reasonable diet plays an important role in delaying the development of kidney failure. On the basis of summarizing the views of renal experts, here we list some diet suggestions for kidney failure patients.
1. Properly low but high quality protein intake
Due to severe kidney damage, kidney failure patients have declined kidney function. Limitation on protein is able to lighten the burden of kidneys. However, if consuming too less protein, it cannot meet the normal needs of human body, causing malnutrition. Which is the proper intake of protein? For kidney failure patients, it is proper for them to consume 1-1.2g/kg/d. And they should also take high quality protein, like egg white, fish, milk and lean meat, etc.
2. Control water intake
Swelling is often to be seen in kidney failure patients, so patients should control the intake of water and avoid consuming too much water. The amount of water intake per day should be urine amount of previous day plus 500-700ml.
3. High calcium and low phosphorus intake
Because kidney failure patients usually have high phosphorus and low calcium level in blood. In this case, patients with kidney failure should have a high calcium and low phosphorus diet to adjust the balance of calcium and phosphorus. Fresh vegetables and shredded kelp may be beneficial for this conditions.
4. Limitation on salt intake
Overmuch salt in your body tend to cause high blood pressure and put a strain on your kidneys. Thus, it will worsen water/sodium retention, so kidney failure patients should have a tight control of salt intake. Of course, the amount of salt should depend on your own specific medical condition. If you want to know how much salt you can take, you can send your medical report to kidneycares@hotmail.com and we will analyze your illness conditions before giving you an answer.
5. Calories
To guarantee your body's normal operation, kidney failure patients need to eat some foods which are abundant in carbohydrates to supplement some calories.
To summarize, renal failure patients should have a low sodium, low but high quality protein, high calcium and low phosphorus diet. However, there does not suit for every kidney failure patients as different person has different medical condition. Therefore, before eating any food, you had better consult your doctor or online experts directly.