Which Factors Can Push You To Kidney Failure
2014-10-06 06:47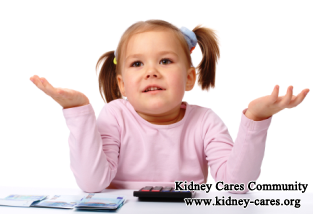 Many factors can lead to kidney failure, including internal cause and external cause. External cause refers to environmental factor and internal cause refers that toxic accumulation or overload kidney lead to renal failure. Renal failure is most dangerous for patients. Only when we have a good knowledge of renal failure causes, can we treat it from the root. Well then, what are factors of kidney failure?
There are three common factors for kidney failure:
1. Various chronic kidney disease can progress to kidney failure.
Various chronic kidney disease (CKD) can lead to declined kidney function and finally progress to kidney failure. There chronic illness include primary glomerular nephritis, diabetic nephropathy, hypertensive nephropathy, renal interstitial tubular kidney disease and polycystic kidney disease (PKD).
2. Some medications can cause kidney failure.
Improper intake of renal toxic medications damages kidneys for a long time. When the damage accumulation reaches to a certain degree, kidney failure will happen. For instance, if you take pain killer for a long time, it is more likely to cause chronic interstitial nephritis. Afterwards, kidney failure occurs.
3. Misdiagnose can also lead to kidney failure.
Some symptoms of kidney disease are similar to other diseases. Doctors easily misdiagnose the disease and delay the illness conditions. Thus, kidney disease becomes worse and worse. It damages kidneys severely, so renal failure presents. Please look at the following example:
Some kidney disease patients will suffer from anemic symptoms. However, since kidney disease patients lack of knowledge of common sense on kidney disease, they just take anemic treatment and neglect slight symptoms like fatigue, high blood pressure and frequent urination. In this way, they will delay the illness and miss the best treatment time. From the aspect of doctors, they just treat symptoms and neglect accompanying complications, so they do not do relative check ups. So they will misdiagnose the disease and finally push you to kidney failure.
The above are introduction of renal failure causes. Although kidney failure is dangerous for you, it still can be reversed as long as you take correct treatment and keep a good mood.