What Does It Mean If Your Kidneys Are Small
2014-07-28 06:42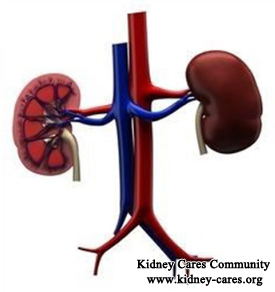 What does it mean if your kidneys are small? Kidney is a bean-shaped organ with the size of a human fist. However, by medical test, some people may find their kidneys are small in size. Why is this? Is there anything to be worried?
What does it means if kidneys are small?
Normal kidney should be 9-13cm long, 5-7.5cm wide and 3-4cm thick. For people with small kidney, the following conditions should be in consideration:
* Congenital renal agenesis
* Acquired renal parenchymal disease
* Renal artery stenosis
* long-term untreated urinary tract obstruction
* Thrombosis of the reanl artery
* nephrotuberculosis
Kidney is a very important organ and when kidneys are small in size or shrink, kidney can not work as well as they should. Therefore, medical treatment is usually needed to get this problem solved. Among the above causes for small kidney, acquired renal parenchymal disease is the most common one. Kidney works through a group of kidney tissues like glomeruli. When kidney tissues are damaged, they become necrotic, as a result of which, kidney shrinks. In such a case, small kidney indicates kidney failure.
What is the treatment if kidneys are small due to kidney failure?
If kidneys become small due to kidney failure, medical treatment is needed urgently; otherwise, dialysis or kidney transplant becomes the last two treatment options.
Micro-Chinese Medicine Osmotherapy is the herbal treatment recommended for patients with small kidneys due to kidney failure. In this treatment, herbs are externally used with the help of advanced osmoscope, instead of oral administration. Effective ingredients in micro-Chinese medicines can activate injured kidney intrinsic cells and promote bloodstream in kidney. Also, it helps to degrade extracellular matrixes, which also contributes to the recovery of kidney. In this way, kidney size can be normalized to some extent.