Can Severe Dehydration Cause Kidney Failure
2014-07-22 01:43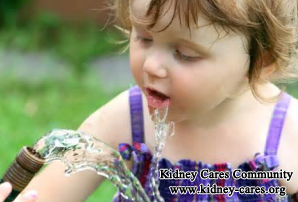 Severe dehydration can lead to renal impairment called kidney failure. When kidney failure happens, your kidneys suddenly stop working properly. But this kind of kidney failure is acute kidney failure. As long as you take timely treatment, acute renal failure can be reversed. How does dehydration lead to kidney failure? As for this question, follow us to find the answer.
Kidneys need to water to function and lack of water can lead to kidney damage. As a result of dehydration, your body cannot adequately circulate blood-and the waste products that it carries-to your kidneys, so those waste products accumulate in your body. With buildup of wastes in your body, you may experience nausea, vomiting, dizziness, fatigue and weakness, shortness of breath as well as rapid heart rate.
For people with kidney failure caused by dehydration, they also suffer from symptoms like foamy urine, poor appetite, insomnia, itching skin, muscle cramp and difficult concentration as well as anemia, etc.
As for the treatment principles for kidney failure due to dehydration, drinking enough water and avoid dehydration is necessary. Besides, controlling all the symptoms tightly is significant. What's more, repairing injured kidney intrinsic cells, restoring blood circulation as well as improving kidney function is essential.
Water has many roles in our bodily functions like regulating body temperature, absorbing nutrients, regulating metabolism, and preventing diseases such as cancer. Lack of water intake is one of leading factors of kidney disease. Therefore, we should form a good habit of drinking enough water to stay far away from diseases.