Can Chinese Herbs Help Eliminate Kidney Cysts
2014-10-30 03:43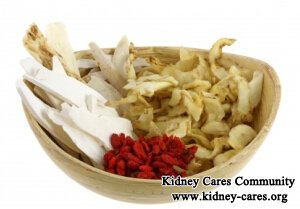 Kidney cysts are pouches filled with fluid. As to simple kidney cysts, they are usually benign so that there is no need to worry. But as long as they begin to growth, you have to pay attention. Because they may impair your kidneys. As to polycystic kidneys, importance should be attached as soon as you find them and take treatment to control them. Though surgery can help you eliminate some cysts, it is not a good choice for PKD patients. Can Chinese herbs help eliminate kidney cysts?
Chinese herbs are natural. Under the instruction of doctor, you won't worry about their side effects. So far, Micro-Chinese Medicine Osmotherapy and Duo Nang Xiao are often used together to control the growth of cysts.
-Micro-Chinese Medicine Osmotherapy is an external therapies, which is to infiltrate the micronized herbs into the damaged kidneys via skin with the help of osmosis devices. When you receive treatment, you should lie on the herbal bags. It is very convenient.
-Duo Nang Xiao is a Chinese patent medicine.
Combined internal and external therapy shows good curative effect. They can restrain the abnormal proliferation of renal tubule epithelial cells and suppress the secretion of lining cells so that cysts stop growth. They can also speed up blood circulation and increase the permeability of cyst wall so that cyst fluid can be reabsorbed and discharged out of the body. In such case, the cysts gradually shrink. If your kidneys have been damaged by kidney cysts, you can also take advantage of some Chinese herbs to repair the kidneys and improve kidney function.
Though Chinese herbs can not eliminate kidney cysts thoroughly, they can help you control the growth to cysts and shrink them. When kidney cysts are within 2 cm, you can live a normal life. For more information, please leave a message or contact online doctor directly.