What Should You Eat if You Have Kidney Cysts
2014-11-01 03:44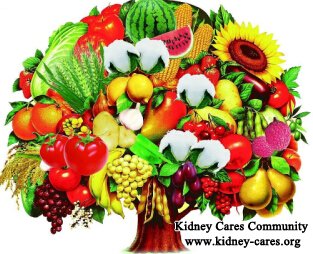 When there are a lot of cysts in the kidneys, you have to pay attention to the diet, because improper diet may stimulate the growth of kidney cysts and speed up kidney failure. What should you eat if you have kidney cysts? In this article, you will have a general knowledge.
Sodium
With the growth of cysts, they may oppress the blood vessels, affecting blood flow. In order to satisfy the blood supply, your body will raise blood pressure. High blood pressure does not only impair kidneys, but also hearts. Too much sodium intake will increase your blood pressure further, therefore, you had better limit the sodium intake. If you have severe edema and high blood pressure, sodium should be avoided. Canned food, pickles, soda crackers and so on are all packed with rich sodium, so you should pay attention in the daily.
Protein
Every day we have to eat protein to satisfy the need of body. If your kidney function is still normal, there is no need to control protein intake. But when you have proteinuria or azotemia, protein intake should be restricted. In different stage of CKD, there are different protein requirements. For example, if you are in stage 3, protein intake is about 0.8 g/kg per day and in stage 4, 0.6 g/kg per day is OK. When you choose protein, high quality protein is preferred, such as lean meat, fish and egg white.
Potassium
In the early stage of polycystic kidney disease, moderate potassium intake is good for you to control blood pressure, because it can counteract the effect of sodium. Bananas, kiwi fruits, green leafy vegetables,carrots and so on are good source of potassium.
Vitamins
Vitamins is indispensable for maintaining the normal function of body. When you have kidney disease, you should supplement vitamins timely. Besides vitamin supplements, fresh vegetables and fruits are also rich in vitamins. Therefore, when you cook meal, you should add them into your diet.
The above information is very general. If you would like a personalized diet guideline, please send your medical test report to kidneycares@hotmail.com. Our doctors will help you make a diet plan according to your medical condition.