A: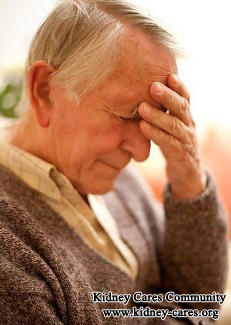 Sorry, Micro-Chinese Medicine Osmotherapy and other alternative treatment is only available in China. You can not get it in Europe or other countries.
Micro-Chinese Medicine Osmotherapy is based on TCM but used externally. Chinese medicines are micro-processed and then put into two medicated bags. This therapy acts on shenshu acupoint and the active ingredients in Chinese medicines can arrive at kidney lesion directly with the help of osmosis machine. Patients just need to lie on bed to take this therapy. All medicines used in Micro-Chinese Medicine Osmotherapy come from nature so you do not need to worry about the side effects.
Micro-Chinese Medicine Osmotherapy treats kidney failure from four aspects:
1. Prevent renal function from worsening
Micro-Chinese Medicine Osmotherapy has four functions including dilation of blood vessels, anti-inflammation, anti-coagulation and degradation of extracellular matrix. After these medicines arrive at your kidney lesion directly, they can stop inflammatory factors and remove harmful substances from your kidneys. In this way, kidney function can be stopped from deteriorating.
2. Supply a clean and nutritious blood environment
Our Chinese medicines can dilate blood vessels and supply blood and oxygen to kidneys. Thus, it can supply an aerobic environment for repairing injured kidneys. When renal ischemia and anoxia state is relieved, further kidney damage will be stopped.
3. Nutrients for rebuilding kidney structure
Chinese medicines can supply injured kidneys various nutrients such as organic acid, essential amino acid and vitamins. They can provide essential elements for rebuilding kidney structure and also stimulate the body to synthetize necessary elements and substances.
4. Adjust your immune function
Chinese medicines can degrade immune complexes and remove them out. In this way, it can block immune inflammatory response and enhance immune system effectively and remarkably.
Micro-Chinese Medicine Osmotherapy is able to reduce dialysis through improving your own kidney function. But it is only available in China. About more information, you can leave your full name, age, gender, country, illness condition and contact information like email/whatsapp/phone number for us to contact you. We will provide you information in detail.