What Is the Effect Of Nephrotic Syndrome On Pregnancy
2015-09-26 08:25
Q:
I am suffering from Nephrotic Syndrome since 2009. I just want to know that will there be any problem regarding getting pregnant. Could you help me?
A: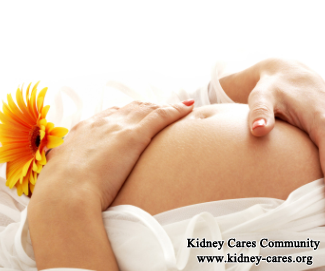 As you are a patient of Nephrotic Syndrome, you can get yourself pregnant but yours will be a high risk of pregnancy. In your disease, protein is excreted out from the body and body needs good protein for its proper growth. There are chances of growth retardation in the baby.
If you can control your conditions well, there are no obvious symptoms and much kidney function is left, then in most cases you can get pregnant. If wanting to give birth to a healthy baby, our experts suggest you to treat nephrotic syndrome easily. What is the safe treatment for nephrotic syndrome? Micro-Chinese Medicine Osmotherapy is recommended for you.
This therapy is based on traditional Chinese medicine (TCM) and used externally, so you do not need to worry about its side effects. Two medicated bags are placed on your back and you just need to lie on the bed to take this therapy. With an osmosis machine, the active ingredients can come to kidney lesion directly and be absorbed by your body fully. The active substances in Chinese medicines have functions of dilating blood vessels, preventing inflammation and coagulation, degrading extracellular matrix and regulating immune system. In this way, high blood pressure can be lowered, blood clots can be blocked and proteinuria can be treated well. More importantly, the purpose of Micro-Chinese Medicine Osmotherapy is to repair injured kidney tissues and recover kidney function gradually. As long as kidney function is improved, nephrotic syndrome symptoms like swelling, proteinuria and hypoproteinemia will be relieved effectively and safely.
If you plan to get pregnant with nephrotic syndrome, you had better learn more about Micro-Chinese Medicine Osmotherapy and we can help you have a healthy baby.
Our Treatment Effect
Swelling is an obvious sign of kidney disease.
Move the mouse to enlarge the picture
Look, this patient has severe leg swelling which has made her feel pain and can not get out of the bed. In order to seek better treatment, she came to our hospital for Chinese medicine treatments. 30kg of fluid was removed from her body in less than a month. Her leg swelling disappeared completely. Now you can see her long legs again.
Say goodbye to dialysis
Kidney Disease Treatment - 9 kinds of therapies