Creatinine Level At 9 But No Symptoms: Is It Normal
2015-07-14 01:50
Q:
I was just wondering. I got a call today from the doctor office. I do not have all the lab numbers in front of me but they told me my kidney function is terrible. My creatinine level is at 9 but I feel perfectly fine. Is this normal?
A: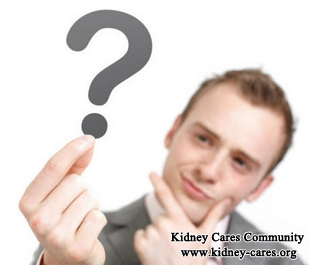 Why patients still feel normal when creatinine level is 9?
As we all know, creatinine is an important indicator of kidney function. Elevated creatinine level usually indicates a poor kidney function. Creatinine accumulating in the blood in most cases results in nausea, itchy skin, vomiting and poor appetite, etc. However, it varies by person what number it reaches before symptoms of uremia are present and noticeable. Besides, kidneys have great compensatory ability so that high creatinine level does not occur until at least half of kidney function has been damaged.
How to lower high creatinine level?
The root cause of high creatinine level is declined kidney function. Thus, we need to improve renal function so as to reduce high creatinine level fundamentally. Micro-Chinese Medicine Osmotherapy and Immunotherapy both have a such function but they work differently. Micro-Chinese Medicine Osmotherapy repairs injured kidneys and improves renal function through anti-inflammation, anti-coagulation, blood vessel dilation and extracellular degradation while Immunotherapy aims to correct patients' immune system and protect residual kidney function.
Additionally, some herbal teas including dandelion root, nettle leaf, salvia are used to help kidneys remove more creatinine from the body and protect kidney function.
If you have any question about Micro-Chinese Medicine Osmotherapy or Immunotherapy, you can leave us a message or consult our online doctor directly. We will reply you as soon as possible.
Our Treatment Effect
Swelling is an obvious sign of kidney disease.
Move the mouse to enlarge the picture
Look, this patient has severe leg swelling which has made her feel pain and can not get out of the bed. In order to seek better treatment, she came to our hospital for Chinese medicine treatments. 30kg of fluid was removed from her body in less than a month. Her leg swelling disappeared completely. Now you can see her long legs again.
Say goodbye to dialysis
Kidney Disease Treatment - 9 kinds of therapies