How To Treat HBP, Proteinuria, Anemia, Phosphorus Problems In Kidney Failure
2015-07-06 01:50
Q:
I am currently on hemodialysis three times a week and waiting for my hemoglobin to go up before my transplant. I know transplant is not a cure but I am afraid I will get the transplant and then have a whole list of other symptoms. Right now I have high blood pressure, proteinuria, anemia, and now my phosphorus and parathyroid are off.
A: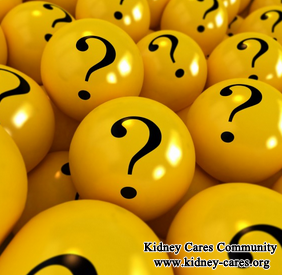 With a fully functioning kidney, all those issues will disappear. Your kidneys regulate all those problems you mentioned. Which is why on dialysis you have those issues. We all on dialysis have most of those problems. But once you have a fully functioning kidney, all those problems will go away. The question is how to improve kidney function.
How to improve kidney function?
Nowadays in China the most effective treatment to improve renal function is Chinese Medicine Treatment like Micro-Chinese Medicine Osmotherapy, Medicated Bath, Foot Bath, Enema Therapy and Steaming Therapy, etc. Here we introduce you some of them.
Micro-Chinese Medicine Osmotherapy is a herbal-based treatment but used externally. Two bags with micronized herbs are put on patient's back. With the help of osmosis device, the active ingredients can be infiltrated into the nidus directly and have the function of dilating blood vessels, preventing inflammation and coagulation, degrading extracellular matrix and providing necessary nutrients for damaged kidneys. Gradually injured kidneys can be repaired to some extent and kidney function can be improved as well.
Medicated bath makes use of the skin to excrete wastes and toxins, and absorb the effective ingredients to treat the disease. What's more, medicated bath can also improve blood circulation, promote the metabolism, regulate blood pressure and improve the volume of immune globulin.
As long as your kidney function is improved, all those worries mentioned will go away or at least be relieved. I just give you a general information about Chinese Medicine Treatment to improve renal function. If you want to know detailed information, you can leave a message below or send email to kidneycares@hotmail.com. We will try our best to help you.
Our Treatment Effect
Swelling is an obvious sign of kidney disease.
Move the mouse to enlarge the picture
Look, this patient has severe leg swelling which has made her feel pain and can not get out of the bed. In order to seek better treatment, she came to our hospital for Chinese medicine treatments. 30kg of fluid was removed from her body in less than a month. Her leg swelling disappeared completely. Now you can see her long legs again.
Say goodbye to dialysis
Kidney Disease Treatment - 9 kinds of therapies