Can Osmotherapy Help CKD Stage 5
2015-05-23 06:43
Q:
My father has been diagnosed with stage 5 chronic kidney disease (CKD) and was advised to undergo dialysis. He does not want to due to the risks of dialysis. His creatinine level is 8.5 way too far from normal. He can still urinate up to 800ml per day. He is suffering from vomiting, nausea, edema and chronic hiccup. Can osmotherapy help him?
A: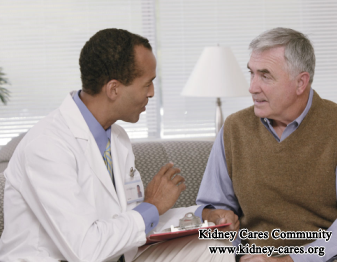 Most CKD stage 5 patients want to get rid of dialysis and want to take Osmotherapy. The full name of Osmotherapy is Micro-Chinese Medicine Osmotherapy which is on the basis of traditional Chinese medicine (TCM) but used externally. The therapeutic effect of this therapy only can be found in patients who still have urine output. In this condition, your father can take this therapy since he can still urinate up to 800ml per day. This is a good sign for kidney failure patients, which indicates that there are still functioning kidney tissues. As long as you take treatment to repair damaged kidney cells and increase their self-healing ability, kidney function can be improved and then dialysis is possible to be eliminated.
Micro-Chinese Medicine Osmotherapy is a remedy which focuses on repairing kidney damage and improving kidney function so it is commonly used to help patients avoid dialysis and kidney transplant effectively. Two medicated bags with processed Chinese herbal medicines are put under the lower back of kidney disease patients. With the help of osmosis device, the blood circulation system can directly take the active ingredients of Chinese herbal medicines to kidneys after permeating into skin. That is the reason why we mention urine output is important. After a period of treatment, kidney function can be improved. And it is possible for your father to avoid dialysis.
If you have any question, please feel free to consult our online doctor or leave a message to kidneycares@hotmail.com. We will reply you as soon as possible.