Can Micro Medicine Help Nephrotic Syndrome
2015-05-12 07:09
Q:
Hello, I am from India. My nephew is suffering from nephrotic syndrome. He has had 4 relapses. Can Micro Medicine Help?
A: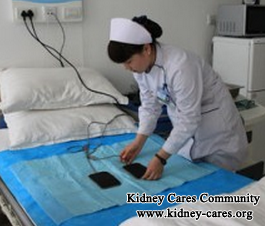 First, you should know why nephrotic syndrome is easy to relapse.
Different from other kidney diseases like diabetic nephropathy, hypertensive nephropathy, polycystic kidney disease (PKD) and lupus nephritis which are a single disease, nephrotic syndrome is a group of clinical manifestations including massive proteinuria, obvious edema, hypoalbuminemia and hyperlipidemia.
Nephrotic Syndrome can be primary to secondary. Clinical studies show that in more than 95% of kidney disease cases, kidney damage is caused by inflammation which occurs when immune complexes, combination of antigen and antibodies, deposit in kidney. As for nephrotic syndrome treatment, immunosuppressive agents are prescribed by the doctors to block inflammation so as to avoid further kidney damage. However, all these medicines fail to remove immune complexes out of the kidney. Under such a condition, inflammation will occur again when patients stop taking these medicines or reduce the dosage. That is the reason why your nephew has had 4 relapses.
Is micro Medicine helpful for nephrotic syndrome?
Yes, micro medicine helps avoid the relapse of nephrotic syndrome. Micro-Chinese Medicine Osmotherapy is developed from traditional Chinese Medicine (TCM). One of the major functions is to block kidney inflammation because the active ingredients can eliminate the immune complexes and inflammatory factors from your kidneys. Besides, Chinese herbs can also reduce blood pressure by dilating blood vessels and block blood clotting. Micro-Chinese Medicine Osmotherapy does not aim at treating symptoms but repairing kidney damage and enhancing kidney function. Only in this way can nephrotic syndrome relapse be avoided.