A: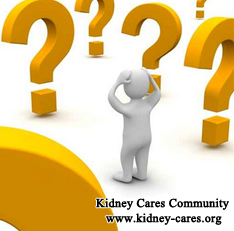 Urea is one terminal product of protein breakdown. Healthy kidneys can discharge a large part of urea out of the body. Urea level in blood is one of the major methods to detect the condition of kidney damage. Reducing urea in blood can be achieved by diet and medical treatment.
1. Diet for high urea in blood
Low protein diet
Since urea in the blood is the end product of protein metabolism. A protein-limited diet can help reduce the production of urea so as to prevent further increase of urea or at least minimize its increase trend.
Intake more fluid and avoid dehydration
More fluid intake and dehydration prevention can help control blood urea high in blood. It is better to have some juices of fresh vegetables and fruits.
Eat more foods that can increase urea excretion amount
It is studied that cranberry, pomegranate, bitter gourd, cucumber can help stimulate the kidneys to excrete more urea. Thus, patients with high urea level can eat more these foods, but they should pay attention to their potassium level.
2. Medical treatment for high urea level in blood
The root cause of high urea level in blood is caused by kidney impairment. Thus, it is necessary to seek more effective treatment and unique medicines besides some adjustments in eating habits and lifestyles. Micro-Chinese Medicine Osmotherapy is a natural and effective treatment for kidney disease patients with high urea level in blood. This therapy is used externally and patients just need to lie on the bed to accept this treatment. Two medicated bags are put on patients' lower back. With the help of osmosis device, the active ingredients in Chinese medicines can come to kidney nidus directly. After a period of treatment, kidney function can be improved. In this way, kidneys can excrete more blood urea out of the body to lower urea level in blood.
If you want to know more information, you can leave a message below or consult our online doctor directly.