Is It Possible to Get Back to Normal Creatinine Range for Diabetic Nephropathy Patients
2015-05-04 09:39
Q:
My father age 60 years, Diabetic Nephropathy, first my father creatinine level is 2.2 gradually it increasing. Now his creatinine level is 4.9, but we take doctor's suggestion. There has no problem even today. So my question is: is it possible to get back to normal range 1.6?
A: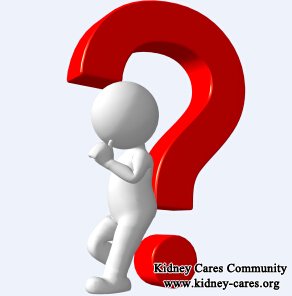 Nowadays more and more people get diabetes. Years of diabetes causes many complications, one of which is Diabetic Nephropathy. From creatinine level, we can judge how severe the kidneys are damaged. Now as we can see that though you take doctor's suggestion, patient's creatinine keeps increasing. It indicates that the current treatment for Diabetic Nephropathy is not effective.
Creatinine level does not increase until more than 50% kidney function has lost. If you want it to get back to normal range, you should restore kidney function to more than 50%. For Diabetic Nephropathy patients, the first thing to do is to stabilize blood sugar level and then set up a good blood environment for kidney self-healing. In China, we use Traditional Chinese Medicine (TCM) to treat kidney disease. Among TCM, 4M treatment (Mai Kang Mixture, Micro-Chinese Medicine Osmotherapy, Medicated Foot Bath and various Medicinal Soup) and 7 external therapies (Circle Therapy, Enema Therapy, Steam Therapy, Medicated Full Bath, Acupoint Application, Acupuncture and Moxibustion) are often used. Some of them can draw out toxins from your blood to reduce their damage to your body. Some can dilate blood vessels to increase blood flow into the kidneys. Some can activate blood circulation and remove stasis. Some can inhibit kidney inflammation by decomposing the deposited immune complexes. Some can stop kidney fibrosis by degrading extracellular matrix. And some provide essential nutrients for damaged kidneys to repair themselves. After a period of treatment, creatinine level will go down and kidney function will improve.
Creatinine 4.9 is much higher than the normal range 1.6. If your father does not take treatment as early as possible, he has to do dialysis or transplant in the near future. For more information, please leave a message below or send emails to kidneycares@hotmail.com.