A: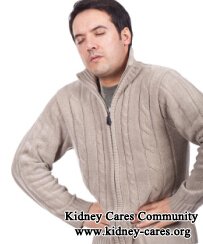 Diabetes is a leading cause of kidney failure. From what you said, we can see that your father has developed to kidney failure. Dialysis is a common used kidney replacement treatment for kidney failure patients to prolong their life, but it has many side effects. Nausea and vomiting is just one of them.
How does dialysis cause vomiting?
-Due to too much fluid is taken away during dialysis or some other factors, it is likely for you to suffer from low blood pressure. It can make you vomiting.
-Dialysis disequilibrium syndrome is also a common contributor to vomit.
-Inadequate dialysis, abnormal electrolytes in the dialysate or polluted dialysate may also lead to vomit.
In such case, you should talk with the doctor to adjust dialysis and reduce its side effects.
His vomiting may be associated with diabetes.
Long-term high blood sugar level can cause vegetative nerve functional disturbance in the stomach, leading to stomach bloating, poor appetite, nausea, vomiting and some other symptoms. If so, you can give him some vitamin B6, metoclopramide or some other stomach medicine to stop vomiting.
How to stop vomiting for dialysis patients? You had better find out what causes his vomiting first and then suit the remedy to the case. Do not give him over the counters without the instruction of your doctor, because some medicines have renal toxicity, which may speed up totally kidney failure. If desired, please send his medical test report to kidneycares@hotmail.com. Our expert team can help him make a more suitable treatment plan to revive his damaged kidneys so as to reduce dialysis frequency or even get rid of dialysis.