Do You Have Any Treatment Suggestion For ADPKD
2015-01-14 06:16
Q:
I was diagnosed with stage 1 autosomal polycystic kidney disease at 16 years old in 2013 as I inherited it from my mother whose now in stage 3 and she was diagnosed in 2006. We are having trouble keeping up with a diet good for us and we do not want foods that will hurt our body or weaken the kidneys. Do you have any ideas for ADPKD?
A: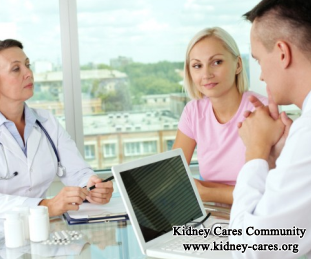 You have consulted us about you and your mom's PKD problems. Being a doctor, I want to tell you that it will cause many problems for patients' health. If the big cysts break, they will cause infection and also aggravate the disease progression.
I do not know whether you are clear about the prognosis of PKD or not, but I will give a simple explanation on that:
At present, there is no good method to remove the cysts completely all over the world. For this kind of disease, the kidneys are filled with multiple large and small cysts. These cysts can grow with time and gradually cause pressure and damage to the kidneys. And finally the kidneys cannot perform normally. Thus, you can see the key point of treating PKD is to shrink the cysts on the basis of protecting kidney functions, to reduce the pressure on kidneys and avoid damaging kidney function.
To be frank, in western medicines, there is no effective treatment to help PKD from the root, apart from controlling its symptoms. But the cysts will continue to grow, although you have made some changes on your diet. the big cysts will oppress our kidney and damage our renal function. And to be honest, if we take no treatment to stop further growth of cysts, PKD will progress to kidney failure. This is a must thing.
Our hospital is specialized in kidney disease, especially for PKD and we use Micro-Chinese Medicine Osmotherapy and oral herbal medicines, etc to shrink kidney cysts and gradually improve kidney function. If you want to learn detailed information, you can leave a message below or send mail to kidneycares@hotmail.com.
Our Treatment Effect
Swelling is an obvious sign of kidney disease.
Move the mouse to enlarge the picture
Look, this patient has severe leg swelling which has made her feel pain and can not get out of the bed. In order to seek better treatment, she came to our hospital for Chinese medicine treatments. 30kg of fluid was removed from her body in less than a month. Her leg swelling disappeared completely. Now you can see her long legs again.
Say goodbye to dialysis
Kidney Disease Treatment - 9 kinds of therapies