What Could Be the Cause of Diarrhea for Renal Patients
2015-01-12 09:06
Q:
My dad is a renal patient with hypertensive, he gets diarrhea every week,what could be the cause?
A: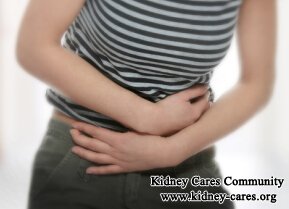 When your kidney function declines, your whole body will be affected. Diarrhea is a common symptom of kidney failure. There are many factors for diarrhea. Now let's have a quick look.
-High concentration of waste products in the blood
When a lot of waste products build up in the blood, they may affect gastrointestinal tract. As a result, your body is unable to adequately absorb certain nutrients from the diet. Besides, those waste products stimulate intestinal tract, leading to diarrhea.
Diabetes is a leading cause of kidney failure. When blood sugar level is high, food flows slowly through the intestine. And then bacteria grow easily in intestine, which may lead to diarrhea. Besides, in order to control diabetes, you should limit the intake of food high in sugar. Food without sugar and medicines that contain sorbitol can cause diarrhea as well.
-Vitamin D supplement
When your kidneys fail to work, they can not activate vitamin D to help your body to absorb calcium. In such case, vitamin D may be prescribed. But improper use of vitamin D can make PTH level very low, leading to diarrhea easily.
-Medications
Steroids and immunosuppressants are the common used drugs for renal patients to inhibit kidney inflammation and reduce protein leakage. But those medicines have many side effects, one of which may be diarrhea.
Just from what your said, I can not judge what causes your father's diarrhea. If possible, please send your father's medical test report to kidneycares@hotmail.com. Our doctors will contact you later. Without effective treatment, diarrhea may speed up kidney failure. Therefore, importance should be attached.