What Can Chinese Herbs Do for Patients with Shrunken Kidneys
2015-01-10 05:58
Q:
I am concern about my shrunken kidney and I want to know what can Chinese herbs do for me. Does it make them into the normal shape and function? Does it replace the dead cells?
A: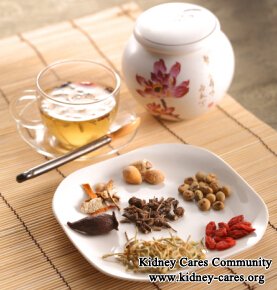 Shrunken kidney is a common problem for kidney patients. Western medicine usually can not solve this problem. Though Chinese herbs take effect slowly, they can help you improve shrunken kidneys.
First, we should know what causes shrunken kidneys.
Shrunken kidneys result from ischemia and anoxia due to some reasons, such as immune complexes deposition. Kidney is a blood detoxification organ. When less blood flows into kidneys, they become scarred and lose their function.
How Chinese herbs help you with shrunken kidneys?
In Chinese herbs, there are many oral medical soup and Chinese patent medicine like Mai Kang. There are also many external therapies, such as Micro-Chinese Medicine Osmotherapy, Medicated Bath, Enema Therapy, Circle Therapy, Steam Therapy, etc. The combination of oral medications and external therapies can draw out toxins from your body to reduce their damage to the kidneys. They can also expand your blood vessels, speed up blood circulation and remove stasis to increase blood flow into kidneys so as to improve ischemia and anoxia in the kidneys. Moreover, they can degrade extracellular matrix to stop kidney fibrosis so as to prevent kidney damage. They can also decompose immune complexes deposited in the kidneys to eliminate kidney inflammation.
If you are still in the early stage of kidney disease, it is possible for you to make the shrunken kidneys into the normal shape and function. With the development of kidney disease, treatment difficulty increases.
If you want to replace the dead cells, Stem Cell Therapy can help you. This therapy is to inject stem cells into your body. Those stem cells can be differentiated into kidney tissues to replace the dead ones to work. For more information, please contact online doctor or leave a message below.