Do Any Drug Treatments for Renal Disease Cause Mental Deterioration
2015-01-02 08:10
Q:
My daughter has kidney disease. Her character has changed over the last 6 months. Can you tell me if any drug treatments for renal disease cause mental deterioration? For example, aggressive behavior, verbal abuse, etc?
A: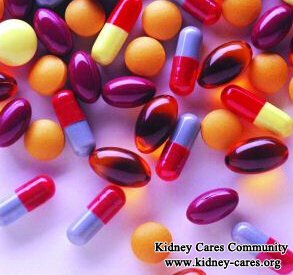 In the early stage renal disease, various medicines are prescribed to control the symptoms. For example, ACEI and ARB is to lower blood pressure and reduce protein leakage. Steroids and immunosuppressants are to inhibit kidney inflammation and decrease proteinuria. Diuretics are to control swelling. Those medicines can help you eliminate the symptoms, but they have many side effects if used for long-term, especially steroids and immunosuppressants treatment. They can make the patients have severe depression, feel extreme happiness or sadness, change in personality or behavior, etc. Does your daughter take those medicines? Does she have other side effects, such as increased appetite, weight gain, sleep problems, mood changes, etc? If you can send her medical test report and her recent treatment to kidneycares@hotmail.com, I can give you an exact answer.
Chronic kidney disease needs long-term treatment to be controlled, so why not choose a natural treatment? Micro-Chinese Medicine Osmotherapy is an external therapy, which helps the oral medications take effect fully. It is to penetrate the fully shatter herbs into the damaged kidneys with the help of osmosis devices. This therapy can dilate blood vessels and block blood clotting to increase blood flow into the kidneys so as to improve ischemia and anoxia. It can also decompose immune complexes in the kidneys and degrade extracellular matrix to prevent further kidney damage. Moreover,it can supplement the essential nutrients to help kidney recover. Because the medications in Micro-Chinese Medicine Osmotherapy are almost herbs, there is no need to worry about their side effects.
Apart from Micro-Chinese Medicine Osmotherapy, there are also enema therapy, circle therapy, steam therapy, medicated bath, etc. They can also help you regain kidney function. If you are interested in them, please free to contact online doctor.