Natural Ways To Reduce The High Creatinine Level 350
2014-11-28 15:18
Q:
Hoping you can assist me. I have 40% kidney function as I have CKD glomerular nephritis. My creatinine level has gone up to 350 as a count level which is quite. Please would you supply with natural ways of reducing the count.
A: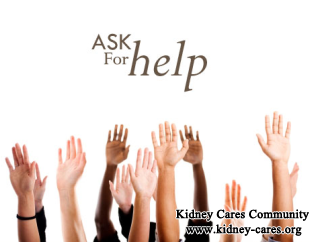 Creatinine level is a quite reliable indicator of kidney function. High creatinine level indicates impaired kidney function or kidney disease.
In our hospital, we not only give people dialysis, but also apply other comprehensive blood purification technology. We put more efforts to repair the original kidneys by Chinese medicines. The following are several therapies for high creatinine level.
1. Hot compress therapy
The active ingredients in this therapy are made from different Chinese herbs with different dosage as per patient's specific condition. The active ingredients can penetrate into kidney through points in waist area. The medicine in this therapy has functions of restraining the inflammation, dilating blood vessels and decomposing the harmful stasis and extracellular matrix so as to protect renal cells and repair kidney tissues.
2. Foot bath therapy
You do not simply regard it as washing feet. It contains special herbs so its medical value is very good. At the bottom of feet, there are many reflexive areas of human body. Through foot bath therapy, the meridians in human body can be unblocked, and the road for nutrition and medicine can circulate smoothly.
3. Enema
It is to discharge toxins from gastrointestinal tract system. The internal organs are not separate while they have close relation. Lung and intestine can affect each other. If the intestine become unblocked, the lung will work well. Meanwhile, the lung and kidney also has close relation. That is, when lung work well, the kidney can become better. This logic in Chinese medicine could not be accepted by west medicines, but its cause and effect is real.
4. Medicated bath
Medicated bath is made from boiled herbs and patients need to immerse their bodies in the boiled herbal water. The special ingredients can draw out the toxins from skin.
The above are natural ways for reducing high creatinine level from your body by way of improving your kidney function. As long as your renal function is improved, other clinical symptoms like fever, fatigue, loss of appetite, headaches and shortness of breath can all be alleviated.