What Is the Best Procedure to Prevent Going on Dialysis
2014-11-23 03:47
Q:
My wife is now being prepared for dialysis treatment and I want to know what is the best procedure to prevent her in going on dialysis?
A: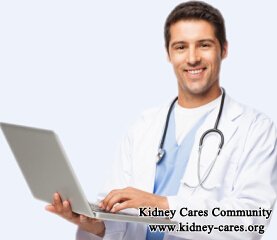 When glomerular filtration rate is less than 15 ml/min, dialysis is recommended to remove toxins and excess fluid from the blood. But dialysis is just a way to prolong your life rather than improve kidney function. That is to say, you have to live with dialysis in the remaining years. Long-term treatment with dialysis may make your remaining kidney function disappear. Besides, it has many complications, such as skin itch, muscle cramps and heart failure. Now since your wife does not do dialysis now. It is possible for her to repair the damaged kidneys and improve kidney function so as to avoid dialysis.
-Control symptoms
High blood pressure, proteinuria and some other symptoms may cause further damage to the kidneys, so patients should bring them under control as early as possible. In such case, western medicine is helpful for you.
-Detoxify the blood and repair the damaged kidneys
Because a lot of waste has accumulated in the blood, you should detoxify the blood to set up a good blood environment. Only in this way can the damaged kidneys regain their ability. TCM therapies such as medicated bath, steam therapy, circle therapy and enema therapy can expand blood vessels and speed up blood circulation to remove stasis and increase blood flow into the kidneys. They can also inhibit kidney inflammation and stop kidney fibrosis.
The combination of western medicine and Chinese medicine can achieve a better curative effect. Besides medical treatment, you should pay attention to other aspects, such as diet, exercise, emotion, etc. A comprehensive treatment helps her prevent going on dialysis. For more information, please contact online doctor or leave a message below.