A 6 Year Old Boy With Nephrotic Syndrome Avoid The Disease Successfully
2014-10-15 06:23
Q:
A 6 year old boy was diagnosed with Nephrotic Syndrome (NS) since there was intermittent edema in his eyelids and lower limbs as well as proteinuria plus 3. After diagnosis, steroid therapy had been applied. He was under regular check ups and after a year he stopped taking medicines. During this period, illness repeated occasionally. Since the therapeutic effect is not so ideal, his parents took him come to our professional and specialized kidney disease hospital.
A: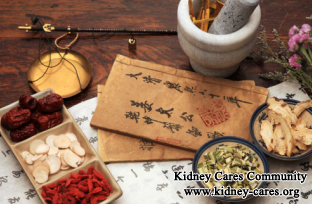 After the hospitalization, first he accepted a thorough check ups and diagnosed his disease is nephrotic syndrome and his renal function is normal. Although his conditions are not so serious, the treatment should still be necessary and timely. Kidney disease is a stubborn disease and slight negligence may make it become chronic and incurable. According to the boy's condition, his attending physician applies the combined therapy with western medicine and Chinese medicine. Chinese medicine show slow efficacy but can treat the disease from the root, while western medicine can control symptoms effectively. The combination of the two can achieve the final therapy.
In the next two month in our hospital, the attending physician has ward round every day and know his illness condition clearly. During the therapy, he has improved a lot and no obvious abnormality appears in heart, lung, and abdomen. Besides, swelling in face disappear and edema in lower limb is alleviated. At the end of the hospitalization, he has a good sleep quality and good appetite. His recovery is obvious. It is Micro-Chinese Medicine Osmotherapy that makes him laugh again.
Although he leaves the hospital after his recovery, Osmotherapy is still going on. This helps consolidate the treatment and guarantee a better efficacy.