A: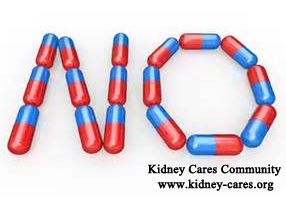 You have higher creatinine and uric acid level, and lower eGFR, showing that your both kidneys are damaged. But your kidney condition is not so bad, and it is still reversible.
As for your disease, according to the information you gave me, you are at stage 3 chronic kidney disease (CKD). There are three periods of CKD development. The first is the inflammation reaction period, and the second is the fibrosis formation period and the third is the scarring period. Now you are at the second period, namely the fibrosis formation period.
As for the fibrosis, the deterioration of all kidney diseases is caused by the fibrosis of the kidney. We use Micro-Chinese Medicine Osmotherapy to treat this disease and we have innovated it aiming at the fibrosis damage.
On the basis of stopping the fibrosis of the kidney, we repair the damaged kidney in five ways as follows:
1. By expanding blood vessels, our treatment could improve the local microcirculation dysfunction and relieve the hypoxia stage of the kidney, which helps create an aerobic environment for repairing the damaged kidney.
2. Suppress the immune complex and renal toxic substances from damaging the kidney
3. The active substances in our medicine can provide nutrients for kidney restoration, such as kinds of vitamins, trace elements, organic acids and amino acids, etc.
4. Our therapy could activate the self-healing mechanism of the kidney, and promote the DNA replication and the restoration of the protein synthesis, to repair the damaged glomeruli and the filtration membrane.
5. Besides, our therapy could relieve the high pressure in the damaged glomeruli to reduce protein leakage.
Our treatment treats not only the symptoms but also the disease itself. When your kidney fibrosis is stopped, your condition would not deteriorate, even your condition could be improved.