A: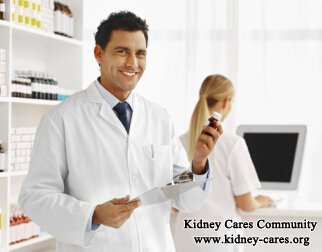 We combine western medicines with traditional Chinese medicines to treat renal failure. As your present condition, you need to have dialysis. In our hospital, we will not only use normal dialysis, but also give patients hemoperfusion, hemofiltration, high-flux hemodialysis and CRRT, etc. In this way, small, medium and large molecular toxins can all be removed from the blood.
For the traditional Chinese herbal therapies, we suggest the following treatment for your condition.
Micro-Chinese medicine osmotherapy
It is a kind of natural herbal therapy applied externally on acupoint of lower back. Herbal bags containing dozens of herbal medicines are soaked previously in penetrants, and placed on the lower back part. With the help of osmosis device, effective ingredients of herbal medicines will infiltrate into kidneys through the shen shu acupoint. There is no pain, and it is just like massage. It can have effect on dilating blood vessels, anti-inflammation, coagulation and relieving the hypoxic-ischemic conditions and so on.
In addition, we have medicated bath, foot bath, herbal enema, oral taking herbal medicines, etc, which can help take toxins out from the intestinal tract, skin and stimulate the acupoint to improve the blood circulation in kidneys.
Of course, which therapies are suitable for you depends on your own medical condition. After you come to our hospital, our experts will arrange a systemic test for you and then make out a treatment plan. Several therapies combined together can be a systematic treatment for your condition. It can help improve damaged but still have part of functional kidney cells. The earlier you take treatment, the better your therapeutic effect is.