A: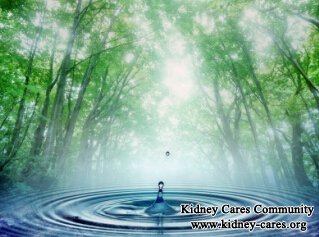 In the early stage of PKD, there is usually no kidney function impairment, so creatinine levels usually does not increase. But with the progression of PKD, these enlarged kidney cysts begin to impair the kidney tissues and then kidney function declines gradually. Creatinine 2.1 is beyond the normal range, which means there is renal insufficiency.
So far the routine treatment for PKD patients is to control blood pressure. Azor contains a combination of amlodipine and olmesartan, which are used to treat high blood pressure. Lipitor is a kind of statin, which helps lower cholesterol in your blood. The use of the two kind of medications help reduce your risk of heart disease. If you want to get off them, you should shrink the cysts and improve kidney function.
From the above we can see that to improve your state of illness, you should enhance kidney function. Here are some natural therapies for you.
-Micro-Chinese Medicine Osmotherapy
It is a kind of external therapy. When you receive treatment, you just lie on the herbal bags and then the active ingredients of micronized herbs can be penetrated into the kidneys with the help of osmosis devices. Because the herbs are carefully selected depending on your medical condition and they seldom have renal toxicity. This therapy can shrink the cysts gradually and prevent them forming again by restraining the proliferation of renal tubule epithelial cells, stopping the secretion of lining cells, increasing the permeability of cyst wall and speeding up blood circulation.
-Other TCM therapies
Medicated Bath, Foot Bath, Enema Therapy, Circle Therapy and Moxibustion are used together with Micro-Chinese Medicine Osmotherapy to repair the damaged kidneys and improve kidney function by drawing out toxins from the blood, removing stasis, eliminating inflammatory factors and degrading extracellular matrix.
With comprehensive treatment, not only does the kidney cysts shrink, but also kidney function improves. And then creatinine level comes down. Though there is no cure for PKD, you can still live very well.