Is Kidney Transplant The Best Way For Renal Failure
2014-08-30 01:05
Q:
It was 2 years ago when I had diagnosed renal failure. I got my renal failure from high blood pressure, diabetes and usage of pain reliever. Have protein in urine but no blood. I like to have kidney transplant but I have issue with donor. Is kidney transplant the best way for renal failure?
A: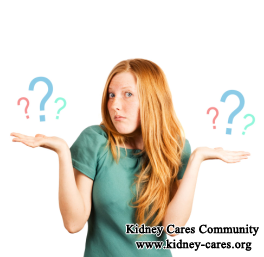 In china, we recommend conservative treatment and kidney transplantation for kidney disease patients. For your condition, you should improve your own kidney condition rather than dialysis and kidney transplantation.
First, there is still protein in urine. It means some part of your kidneys are in inflammatory stage. If treated in time, the function of this kidney cells can still be recovered. Second, I think conservative treatment is best for you now. I do not suggest kidney transplant because there is too much risk for you by receiving kidney transplant. Besides, due to diabetes, kidney transplantation is not suit for you. Your kidney failure is due to high blood pressure and diabetes. Diabetes is a kind of metabolic disorder and immune disorder. Even if you transplant a kidney, the new kidney may be damaged by high blood sugar again. Because diabetes has already made the internal environment very bad. There are lots of toxins depositing in the blood and kidneys. If these things are not cleaned, they will deposit in the new kidney with blood circulation and damage the new kidney. Moreover, after transplantation, you have to take a lot of medicine for anti-rejection. These medicines are immunosuppressor which will increase the blood sugar level.
As for your condition, you can have a try of Chinese Medicine treatment. It can achieve the following therapeutic effects including:
1. Clear the waste product from your human body
2. Repair your damaged kidneys, especially the glomeruli and renal tubules
3. Generate new cells to replace the dead cells in the human body
4. Enhance the patient's own immunity
If you would like to know the detailed information about our Chinese Medicine treatment, you can leave us a message to kidneycares@hotmail.com, and we will give you feedback.