A: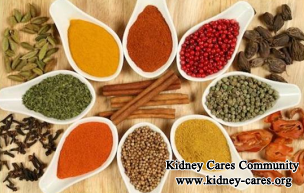 Hello. We have received your message left on our website. First, we will tell you some basic information about uremia.
Uremia is the end stage of kidney dysfunction. And patients can have overall complications such as severe anemia, high blood pressure, endocrine disorder, electrolytes and acid-based disorder. The cause of uremia is renal fibrosis. Also various primary and secondary factors on kidneys all make kidneys lack of blood and oxygen. This leads to glomerular be in a state of high filtration, hypertransfusion and high inner pressure, which make glomerular hardening, effective kidney nephrons decrease, kidney function decline and renal fibrosis. In this condition, many toxins and toxins will accumulate in your body and urine output will also reduce. However, as long as patients have urine output at this stage, it indicates that there are still residual healthy kidney nephrons and conservative therapy is worth trying.
Medication classification for kidney failure and uremia
At present there are basic two categories to treat kidney failure and uremia. One is oral medicine for detoxification, including medicinal charcoal tablets, niaoduqing, oxidized starch, shenshuaining, diuretics and Chinese medicine for enema. All these work to expel toxins in intestinal tract so as to lower high creatinine level and urea as well as other toxins. They are replacement of kidneys to expel toxins. The other is Chinese medicine to activate kidney function. Chinese medicine can stimulate the regeneration of damaged kidney nephrons and inhibit renal fibrosis development as well as rebuild kidney function like cordyceps sinensis and our hospital's characteristic Chinese medicine osmosis therapy.
The differences between dialysis and Chinese medicine
In western medicine, dialysis is the most used to lower toxins levels in blood, which only control symptoms. It cannot cure the disease from the root. It can lower high creatinine level for a short time while after some time toxins and other wastes will accumulate in your body again. Dialysis is a helpless choice. Many patients do not really want dialysis.
Compared with dialysis, repairing kidney function is the root solution through Chinese medicine. It does not decrease high creatinine directly. The active ingredients can immerse the damaged kidney tissues directly with the help of osmosis machine. This helps block renal fibrosis, promote the regeneration of kidney nephrons. Gradually kidney function is improved. After that, toxins and wastes will be removed from the body. Its complications will also get controlled well and the frequency of dialysis will be reduced.