A: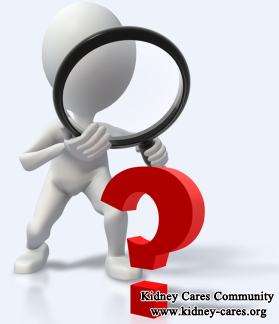 For the end stage renal failure patients, they should pay attention to the safe medication and safe diet. The following medicine and diet should be forbidden strictly:
1. Chinese medicine
Cinnabar, Tripterygium, wilfordii, Mangnolia officinalis, stephania tetrandra, cocculus orbiculatus, anoctochilus formosanus etc.
2. Western medicine
Steroid, Tetracycline, Antiphlogistic Painkillers
3. Food
Principle of mild food
Take low protein food, avoid eating more fish and meat
Avoid high potassium food, like low sodium salt, sauce without salt, pickles, processed cans, ginseng power, chicken power, strong tea, etc
Avoid high uric-acid food, like animal giblets, seafood, dried fish, beans and so on.
4. Control symptoms
Keep the blood pressure, blood sugar in a good condition, and avoid renal function rapid deterioration.
5. If presenting syndrome like hard breath, general weakness, choking sensation in chest, cramp, lethargy, nausea and vomiting etc, patients should see a doctor immediately.
You say you do not want dialysis and kidney transplant, so you should take treatment to repair your impaired kidney intrinsic cells and improve kidney function. At present, Immunotherapy, Blood Purification Therapy and Micro-Chinese Medicine Osmotherapy are the most advanced medical technology in treating kidney disease. These treatment can help not to take dialysis and kidney transplant. Many patients from different countries come here to receive this series of Traditional Chinese Medicine Treatment and all of them get good results. Our medicine was specially compound for each patients according to the patient's own illness condition and physical condition. There are over 200 kinds of herbs in our hospital. Each kind of herb has its own therapeutic effect. Eventually injured kidney function can be repaired and kidney function can be improved gradually. Therefore, dialysis and transplant are more likely to be delayed or avoided.
If you have any question or doubt, just feel free to tell us or talk with our online doctors directly. We will try our best to help you.