A: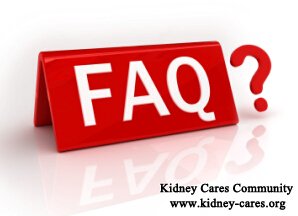 Hypertension ranks the second to Diabetes that can cause kidney failure. And uncontrolled high blood pressure can cause many problems, not only kidney disease, but also heart disease. Therefore, the first thing to do is to control the blood pressure and blood sugar.
How to control blood pressure?
There are many medications to help you reduce blood pressure, such as ACEI, ARB, diuretics, CCB, etc. Besides, you should limit the intake of sodium. If you blood potassium is low, you can consume moderate food high in potassium, such as banana and kiwi, because potassium can counteract the effect of sodium and lower blood pressure. In addition, you should keep your mood stable.
How to lower blood sugar?
One way to reduce blood sugar is to inject insulin. Exercise can also help to lower blood sugar and walking is a good way of achieving this. In diet, you should limit the intake of sugar and increase the intake of fibrosis.
How to repair the damaged kidneys?
When the underlying causes are under controlled, we should try to repair the damaged kidneys and improve kidney function. Because there is large quantity of waste in the body, which is bad for kidney recovery, Blood Purification is necessary. In fact, besides dialysis, there are some other ways to remove waste from body, such as plasma exchange, immune absorption, Enema Therapy and Circle Therapy. And then some essential substances are provided to activate the DNA in the damaged cells and speed up their recovery. If the kidneys have been seriously damaged, Stem Cell Therapy may be a good way to rebuild the kidney structure.
Creatinine 5 is still very high. The kidney patients had better receive treatment as early as possible to avoid further damage.