Creatinine Level Increases from 1.6 to 2.6: How to Lower It
2014-07-03 03:39
Q:
My mom's creatinine level increases gradually from 1.6 to 2.6, so how to lower? Please guide me.
A: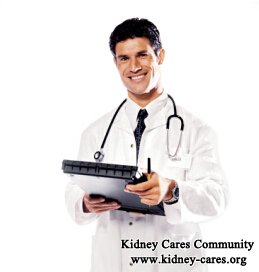 Problems about creatinine are very common among kidney patients, because creatinine level is often used to measure whether your kidneys are functioning well or not. And it usually keeps to the normal level (0.5-1.2 mg/dL) unless there is severe damage to your kidneys. Creatinine level increases from 1.6 to 2.6. We can see that it increases quickly, which indicates that your kidney function declines. To lower creatinine level, diet and exercise help control creatinine level and treatment helps lower creatinine level. These two kinds of ways are often combined together.
Diet and exercise
Food high in creatine can produce creatinine so as to increase creatinine level, so you had better reduce such food as meat. Food high in vitamins can boost immune system so as to protect you from disease, so you should add such food into your diet as fresh vegetables and fruits. When you are on exercise, muscles will contract and produce creatinine, so strenuous exercises should be avoided, but doing some gentle exercise such as walking and jogging is beneficial for health.
Treatment
Ketosteril and low protein diet are often used together to treat protein metabolism disorder so as to lower creatinine level. In order to reduce side effects, we often recommend Traditional Chinese Medicine to kidney patients. TCM therapies such as Medicated Bath, Circle Therapy and Enema Therapy can draw out toxins from body. Besides, they are anti-inflammation, anti-coagulation, blood vessel dilation and kidney fibrosis prevention so as to help your damaged kidneys repair themselves. As a result, your kidney function gradually improves and then creatinine level comes down.
If you can control your creatinine level, dialysis and kidney transplant can be avoided and you can live a normal life. If you would like to know more information about creatinine level reduction, please contact online doctor.