What Are Treatments To Restore Kidney Function Except Dialysis
2014-06-26 06:50
Q:
Dear sir, my husband suffers from chronic kidney disease (CKD). We get tired of having dialysis and we also feared its grave complication. Please guide us in helping my husband restore his kidney function. His creatinine at present went up to 14. Though he still urinate frequently, he still manage to do his daily activities but we wanted other treatments besides dialysis. Please help us.
A: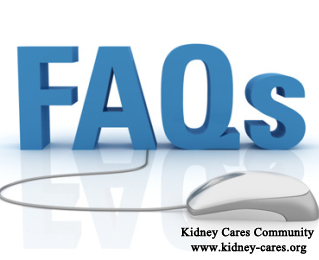 Since your husband's creatinine level is still that high, the method of dialysis is not the most suitable one for him. For that case, we must change it into a diversified blood purification way to discharge those toxins out of his body. Meanwhile, we use a systematic treatment to help him reverse his kidney function because you said he can urinate frequently which means his kidneys are functioning well and there is left renal functions which can be improved. And in this way, we can reduce his dialysis frequency or even to stop his dialysis.
Why dialysis is not a good method for kidney disease?
There are three kinds of toxic substances in our body which include micromolecule ones, middle molecular ones and macromolecules. Dialysis can discharge those micromolecule toxic substances out of the body temporarily, but the other two kinds cannot be expelled out of the body. For that case, except for dialysis, there are immune-absorption, plasma exchange, hemoperfusion, hemofiltration, etc. But we need to figure out which one is the most proper one for your husband.
What is cost of diversified blood purification therapies?
For the end stage of renal failure, the cost would be around 9000-12000 USD. Well, for blood purification, it does not cost that much. We need to combine some other therapies to have a better treatment effects so that there is a chance for them to reduce dialysis frequency.
In addition, we also need to know your husband's current conditions and illness history so that we can provide more information to you. You can leave your husband's condition to kidneycares@hotmail.com. We will reply you as soon as possible.