Can Sex Life Be Normal After Kidney Transplant
2014-05-14 08:37
Q:
My husband underwent kidney transplantation some months ago. Will his sex life be normal after transplantation?
A: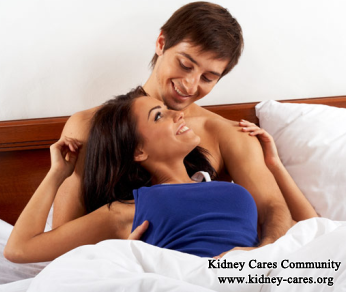 Patients with kidney failure have difficulties with sexual functions. A successful kidney transplantation normalized these abnormal function. A person with kidney transplant usually recovers his/her physical strength in about 2 months and he/she can enjoy normal sexual activity without any effect on the health or kidney function.
Sex is usually better after a transplantation than on dialysis. After kidney transplant, the high level of waste in your body will go down to more normal levels and your body can work much better. However, a good sex life is not guaranteed. Diabetes, or stress, or side effects of drugs can also affect sex drive. You can consult your doctors to advise on ways in which sex life may be improved after a kidney transplant.
After a transplant, immediate sex would probably not damage the kidney, but it may be sensible to refrain from sex for a few weeks. The level of interest in and ability to have sex varies with things like the quality of the relationship, age, stress level and physical conditions.
Your husband after kidney transplant can have a normal sex life. For further questions, you can email to kidneycares@hotmail.com or consult our online experts freely.