CKD, Dialysis, Creatinine 10, What Does This Mean
2014-04-16 08:59
Q:
My mother has been diagnosed with chronic kidney disease(CKD) and is 67 years old. Her creatinine reading stands at 10. She has been on dialysis three times a week and has diabetes for 10 years. What does this means for us?
A: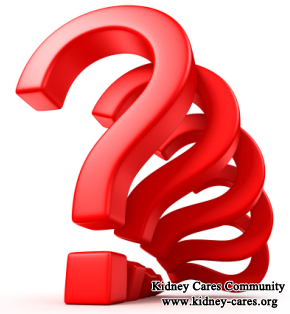 First, the bad effects of diabetes on kidneys.
You said your mother has got diabetes for 10 years, this long time of high blood sugar is enough to damage kidneys. Diabetes will cause large amount of glycosylated substance and lipid toxic things deposited in the kidneys. It will cause inflammation in the kidneys and gradually damage the kidney function and make the serum creatinine level go up.
Second, what does high creatinine do on your mom's kidneys?
Creatinine is the metabolic wastes of muscles, even a breath can produce creatinine, we can say it is produced every moment as long as you still live. Nearly 95% creatinine is discharged by kidneys. So when kidneys work well, the creatinine is not high in blood test. When creatinine increases higher than normal range, it usually indicates more than 75% kidney function get injured.
We are a specialized kidney disease hospital, so which one is the most suitable treatment for your mother, we need to have a systematical medical tests done to have a comprehensive analysis of her kidney condition. Furthermore, there is not only one or two kinds of herbs. It is a combined therapy which includes many kinds of remedies.
We have some main course therapies such as Micro-Chinese Medicine Osmotherapy, medicated bath, foot bath, moxibustion, Mai-Kang composition, acupuncture and some other Traditional Chinese Medicines,etc.
If you have any other questions, you can ask us freely and we will do our best to help you.