Can I Get Pregnant With FSGS
2014-04-05 04:02
Q:
My husband has focal segmental glomerular sclerosis(FSGS) and there are lot of bubbles in his urine. From time to time he has facial edema and his cheeks occasionally also have edema. I want to know the reason for bubbles in urine and can I get pregnant.
A: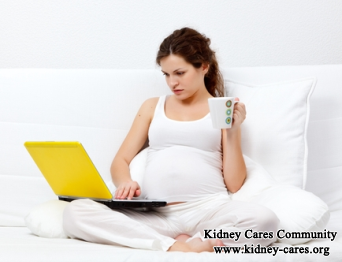 Hello, friends, how are you ? This is Dr. Sandy professional in treating kidney disease. I will be glad if I can give you some help.
First, what is the reason for bubbles in urine?
IgA Nephropathy is a kind of autoimmune disease. When the body's immunity declines, bacteria and viruses as antigen enters the body, and form immune complexes with the human body antibody. In this condition, antigen and antibody immune complexes will deposit in the glomerular capillary loops and mesangial area along with blood stream, causing the immune damage of the glomerular capillary mesangial cells, the hyperplasia and proliferation due to damaged mesangial cells. This will lead to a large amount of extracellular matrix accumulation. And glomerular begins sclerosis, called renal fibrosis.
After the filtration barrier was damaged, the protein will be leaked. Proteinuria will cause swelling. And the bubble is just the protein leakage.
Can you get pregnant with your husband's FSGS?
You say your doctor prescribes some antihypertensives which are used to control high blood pressure. This will affect fertility. For example, calcium channel blockers have been shown to block fertilization by interfering with calcium sensitive receptors sperm cells. Beta-blockers interfere with fertility by decreasing libido and negatively affecting sexual function, instead of by directly affecting sperm quality. Alpha-adrenergic disorder blockers and thiazide diuretics can also cause erect dysfunction. In a word, antihypertensive drugs will cause side effects on reproduction. In additions, some anabolic steroids can affect the quantity and quality of sperm. In this way, the treatments your husband are receiving now affects your pregnance due to side effects of medicines. The medicines can not only affect your quality and quantity of sperms, but also cause damages on their baby. If you want to have a baby, your husband must take off the medications that would be harmful for the baby. Your husband may have a try of Chinese medicine treatment, like Micro-Chinese medicine osmotherapy, immunotherapy, medicated bath, feet bath, etc, which is a systematic and natural remedy for FSGS. If you want to know further information, you are suggested to have full talk with your doctor or our online doctor freely.