A: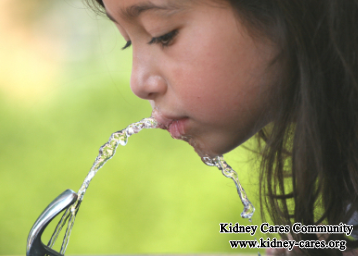 Excessive thirst can be a symptom of diabetes mellitus, is usually accompanied by passing excessive amounts of urine. And the following we will tell you how does diabetes cause thirst.
Excessive thirst is usually one of the earliest symptoms of diabetes to develop, and is often accompanied by excessive dryness of the mouth. When glucose becomes hyper-concentrated in your bloodstream, usually about 200mg/dl, though this number varies from person to person, your kidneys lose the ability to pull out glucose from water. Normally, almost all glucose is pulled out of urine and back into the body. Because the body can no longer drain glucose out from water in your kidneys, the osmotic pressure builds up. Finally, it gets so high that water cannot be absorbed back into your bloodstream. This triggers more frequent urination, which may make you dehydrated. As you drink more fluids to quench your thirst, you will urinate even more.
How to quench your thirst in diabetes through diet?
If you have diabetes, the following kinds of beverages should be avoided:
Sugar-sweetened soda
Sugar-sweetened tea
Fruit juice
Sugary juice-flavored drinks such as fruit punch
Drinks in diabetes you can enjoy
Water-it is find to add lemon, lime, or fish mint leaves into your water without affecting carbohydrate content.
Tea-caffeinated, decaffeinated, and herbal teas are all good choice.
Coffee-caffeinated or decaffeinated black coffee is fine. Be sure to skip sugar in coffee, or use a sugar substitute, and use fat-free milk.
Diet management and glucose control are helpful for alleviating excessive thirst in diabetes. If you still have any doubts about the causes and treatment for thirst, you can consult our online doctor or send your message to kidneycares@hotmail.com and we will explain it further.