Can Immunotherapy Treat IgA Nephropathy Effectively
2016-05-22 02:15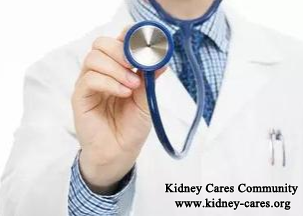 Immunotherapy is an option for IgA Nephropathy patients, and many patients may wonder if it is effective and good in fact. And this time we will introduce Immunotherapy for you in detail.
There are six procedures for Immunotherapy: accurate diagnosis, immune blocking, immune tolerance, immune regulation, immune clearance, immune protection. With these steps, IgA immune complex or antibodies will get removed from body from the root very well.
Accurate diagnosis
This is for making sure that which kinds of bacteria or harmful substance cause immune problems. In this step, we have lots of specific tests for autoimmune kidney damage, it can help confirm the type, amount, deposition of different antibodies in your body.
Immune blocking
Immunotherapy is designed to block the scattered damages, when there is deposit of immune complexes in your kidneys, it will cause autoimmune damages in kidney. Harmful substances get blocked to prevent further damage for patients.
Immune Tolerance
Immune tolerance is the process by which the body naturally does not launch an immune system attack on its own tissues. Immune tolerance therapy seeks to reset the immune system so that the body stops mistakenly attacking its own organs or cells in autoimmune disease or accepts foreign tissue in organ transplantation. A brief treatment should then reduce or eliminate the need for lifelong immunosuppression and the chances of attendant side effects, in the case of transplantation, or preserve the body's own function.
Immune Adjustment
In immune regulation, traditional Chinese medicines are specially applied with targeted effect of rectifying the immune system, increasing immunity, repairing injured kidneys and improving kidney functions.
Immune Clearance
immune clearance aims to avoid the relapse of autoimmune kidney damage, which combines various herbs and western medicine together. IgA immune complex will be removed from body effectively in this step,
Immune Protection
T-reg cell injection is to improve their immune status. Regular check-ups to test out immune status, immune response extent and amount of immune complexes. As long as patients insist on treatment and take care for every detail in everyday life, there are chances of reconstructing the immune system and avoiding hazards of kidney failure. Kidney will be protected well in this case.
With Immunotherapy, IgA nephropathy will be managed very well to prevent kidney failure, and symptoms will get remitted from the root, too. and it is a good option for IgA nephropathy to choose Immunotherapy. If you have any question or need any help, leave a message for us or contact our online doctors anytime, reply will be given for you very fast.