How Do Western Medicines Treat IgA Nephropathy
2015-01-12 07:08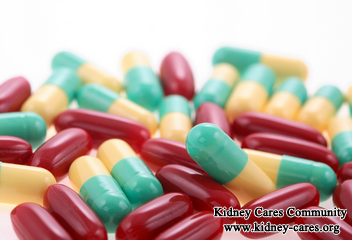 IgA Nephropathy is also called Berger Disease, which refers to the deposition of the IgA Nephropathy in the glomerulus. The classic presentation is episodic hematuria and different severity of proteinuria. Some patients can experience serious high blood pressure or kidney dysfunction.
Since the cause of IgA Nephropathy is unclear and clinical symptoms are various, prognosis is also changeable, there is no unitive treatment for IgA Nephropathy. As for the treatment, here we mainly tell you how do western medicine treat IgA Nephropathy.
1. immunosuppressive drugs and glucocorticoids
As for nephrotic syndrome or acute nephritis syndrome patients, they should be given immunosuppressive drugs and glucocorticoids.
2. ACEI/ARBs
If proteinuria is over 0.5g/d or patients have high blood pressure, they should take ACEI/ARBs to alleviate and control these conditions.
3. steroids and cyclophosphamidum
With regard to progressive IgA Nephropathy, western medicine often combines steroid with cyclophosphamidum to help slow down the progression of IgA Nephropathy.
4. prevent infection
Infection should be treated actively or eliminated like upper respiratory infection. This helps reduce the relapsing rate of gross hematuria.
5. control blood pressure strictly
If protein in urine is less than 1g/24h, blood pressure should be controlled below 130/80mmHg. If urine protein is larger than 1g/24h, blood pressure should be below 125/75mmHg.
6. fish oil
IgA Nephropathy patients are lack of essential fatty acid. Fish oil can supplement essential fatty acid so as to prevent glomerular from being injured.
The above are western medicine treatments for IgA Nephropathy, but they only cure the symptoms not the disease. To cure the disease more radically, Chinese medicines can achieve this effect. If you want to learn more information, you can leave a message to kidneycares@hotmail.com or consult our online doctor.