Common Therapies For IgA Nephropathy
2014-09-16 03:16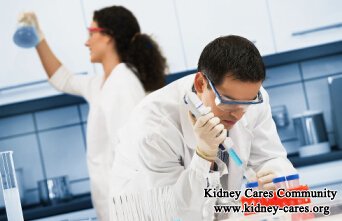 What are the common therapies for IgA Nephropathy? In western medicine, there are still no effective therapies for IgA Nephropathy. The most common treatments for IgA Nephropathy are medication application. Well what are common medications for IgA kidney disease?
The therapeutic principle includes:
Prevent infection
Control blood pressure
Reduce proteinuria
Protect renal functin
Avoid tiredness, dehydration and renal toxic medications
Regular check ups
The common therapeutic effects include
Medications for high blood pressure such as angiotensin converting enzyme inhibitor (ACEI) and angiotensin receptor blocker (ARB)
Glucocorticoid
Immunosuppressive agents
Anticoagulation platelet aggregation
Chinese medicines and tonsillectomy
Control symptoms
IgA Nephropathy patients with high blood pressure should lower its high blood pressure to 130/80mmHg or even lower. If protein in urine is larger than 1.0/24h, blood pressure should be lowered to 125/75mmHg. The most common antihypertensive medications are ACEI, diuretics, long-effect calcium antagoinsts, β receptor blocker and α receptor blocker.
Tonsillectomy
As for infection of tonsil, patients with severe gross hemtaturia or abnormal urine test, tonsillectomy is applied. It is studies that tonsillectomy is effective for mild IgA nephropathy which is able to reduce the incidence rate of proteinuria, blood in urine and end stage renal failure.
The above are common therapies and common medications for IgA Nephropathy. They are effective to control symptoms under control quickly. However, they cannot treat the disease from the root and long time use of these medications will cause many side effects. To treat IgA Nephropathy fundamentally, Chinese herbal medicine is most radical.