Is Antibiotic Safe For IgA Nephropathy Patients
2014-03-15 17:38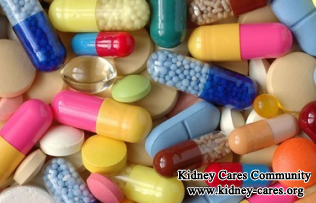 IgA Nephropathy is an autoimmune kidney disease. With this disease, patients usually have low immunity and they are prone to get infected. For this reason, the doctors usually prescribe some antibiotics to treat bacterial infections. Many patients will take antibiotics once they have infections and even do not ask their doctors. Is this safe for them to take antibiotics in this way?
Actually, actually antibiotics may be harmful to the kidneys. In additions, if the kidneys are already weak, some antibiotics can cause further kidney damage, such as nitrofurantoin. People who take antibiotics on a regular basis should have their kidney function checked. Besides, some antibiotics like chloromycetin can be broken down by liver, so they usually do not affect kidney function or put a strain on kidneys. Whereas, some antibiotics are removed out of the body by urine. In this case, it means the kidneys are responsible for breaking down them. Thus, if patients with kidney disease, antibiotics like penicillin which have renal toxicity should be avoided.
Because antibiotics have the above disadvantages, someone may say renal disease patients can completely avoid taking antibiotics . Is this true? In reality antibiotics are necessary. This is because renal disease patients have low immunity and they are more prone to various bacteria and viruses. In this case, it is very necessary for kidney disease patients to take antibiotics to treat kidney infections and other infections. And patients can do something to counteract their disadvantages. For instance, if you take these drugs every day, you must let your doctor know it. It is very vital if you already have a know kidney problems.
We can give you an exact answer to whether antibiotics are safe for IgA Nephropathy. IgA Nephropathy patients do receive some benefits from antibiotics, but if they take them in a misused way, antibiotics will do harms for them. In this case, some natural antibiotics in Chinese herbs such as dandelion root and cranberry and so on can be adopted by IgA Nephropathy patients.