Is There Any Possibility That IgA Nephropathy Could Affect Other Body Systems
2015-09-11 02:16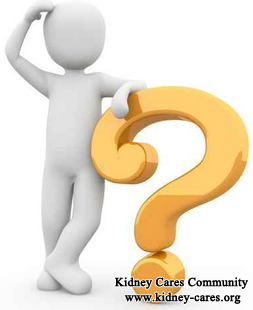 Is there any possibility that IgA Nephropathy could affect other body systems? IgA Nephropathy is a kidney disorder that occurs when IgA settles in the kidneys. After many years, the IgA deposits may cause the kidneys to leak blood sometimes protein in the urine. In addition to affecting kidneys, other body systems will also be affected by IgA. Please see the following information.
Respiratory system
Because there are not enough red blood cells to carry oxygen to your lung, you will have shortness of breath. Besides, high blood urea level will make you suffer from urine smell or metallic taste in mouth. And phosphorus and calcium deposition in the lung may lead to lung calcification.
Blood system
We all know that kidney is a blood purification organ. When blood flows to kidneys, wastes and excess fluid will be removed out of the body. However, when your kidneys are damaged, wastes will pile up in the blood, which will slow down the blood flow and then substances in blood will deposit, causing stasis. Moreover, the injured kidneys fail to produce enough erythropoietin to make red blood cells, leading to anemia.
Cardiovascular system
Cardiovascular disease is the most common leading cause of death in kidney disease patients. It may be a result of high blood pressure, high potassium level, water and sodium retention, anemia and acidosis, etc. Besides, high blood urea level can also stimulate your heart to cause pericarditis. And vascular calcification and atherosclerosis also can contribute to cardiovascular diseases.
How will IgA Nephropathy affect other body systems? The above has given you a general introduction. If you want to treat it radically, the radical way should aim to remove IgA immune complexes from the body, repair kidney damage and improve kidney function. Only in this way can IgA Nephropathy be treated from the root. You can have a try of Immunotherapy which is the most effective remedy for IgA Nephropathy nowadays. If you want to learn detailed information, you can leave us a message below or send an email to kidneycares@hotmail.com. We will reply you as soon as possible.