Symptoms And Treatment For IgA Nephropathy
2015-08-23 01:47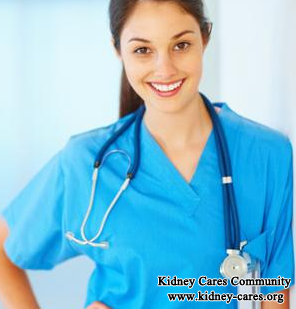 IgA Nephropathy also known as IgA Nephritis or Berger Disease, is a kidney disease that occurs when an antibody called Immunoglobin A lodges in the kidneys. This can cause local inflammation that over time damages your kidneys' ability to remove waste, excess water and electrolytes from your blood. Under this condition, patients may suffer from some symptoms.
1. Common symptoms of IgA Nephropathy
Urine color change
If your urine color becomes strong tea color or soy sauce color, you should see a doctor immediately. Besides, you may have foamy urine and bubbles do not disappear quickly. This indicates that there is a lot of protein in the urine.
Too much or too little urine output
If you do not have fever, excessive sweats or drink lots of water, your urine becomes too much or too little and in this condition you should go to hospital for a check up to see if it is kidney disease.
Frequent urination at night
Within 60 years old, healthy people should not have frequent urination at night. If a young adult has frequent urination at night, is is more likely to indicate kidney dysfunction.
Swelling
In the morning, swelling occurs in eyelids or face but in the afternoon gets disappeared. Swelling becomes severe after tiredness but gets better after rest. In severe case, swelling can occur in double ankles and lower extremity.
Back pain
If you have back pain without a clear cause, you should check your kidneys, spines and muscles of waist and back.
Sexual dysfunction
Males may have sexual dysfunction like spermatorrhea, semen leakage and infertility.
2. What is the treatment for IgA Nephropathy?
In Chinese medicine, we mainly recommend Immunotherapy which is a relatively new treatment for IgA Nephropathy. This therapy includes six steps: Immune Diagnosis, Immune Clearance, Immune blockage, Immune tolerance, Immune adjustment and Immune protection. Each step has its own function. Immunotherapy can not only ease symptoms but also remove IgA deposits in kidneys. Finally, IgA Nephropathy can be controlled well. Besides, relapse of IgA Nephropathy can be avoided.
If you have any question or doubt, you can leave us a message below or send an email to kidneycares@hotmail.com. We are always here to help you.