What Damages Will IgA Nephropathy Do On Human Body
2015-01-11 07:47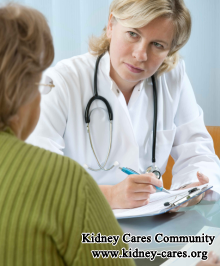 What damages will IgA Nephropathy do on human body? IgA Nephropathy is a common kidney disease. Patients should go to normal hospital to take treatment so as not to miss the best treatmet time and worsen medical conditions. The following will tell you what harms will IgA Nephropathy produce to human body?
People will IgA Nephropathy will usually experience the following clinical signs:
1. paroxysmal gross hematuria
Paroxysmal gross hematuria is often to be seen in children. Gross hematuria usually occurs after the upper respiratory infection, and in some cases it can also occur after acute gastroenteritis or urinary tract infection. Gross hematuria lasts for several hours to days. And then it will change into persist microscopic hematuria. Hematuria in some people can disappear automatically but it has a higher risk for relapse. In such circumstance, patients often experience high blood pressure, high urea nitrogen, odynuria and muscle soreness, etc.
2. microscopic hematuria and asymptomatic proteinuria
Children and adolescents mainly experience microscopic hematuria and asymptomatic hematuira, which is usually found in physical examination.
3. proteinuria
IgA Nephropathy usually results in mild proteinuria. Few people suffer from massive proteinuria and even nephrotic syndrome.
4. other symptoms
Some patients can experience nephrotic syndrome, acute nephritis syndrome and kidney failure. Few can suffer from abdominal pain associated with hematuria.
IgA Nephropathy is very harmful to our body health. Patients should accept professional treatment timely and do not delay the illness condition, causing irreversible consequences.