Does Blood In Urine Indicate IgA Nephropathy
2014-10-14 03:48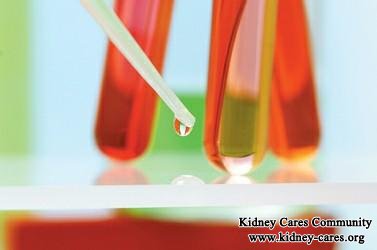 When blood in urine or hematuria occurs, is it IgA Nephropathy? It is difficult to treat IgA Nephropathy. It brings great influence on normal life. The most common symptom of IgA Nephropathy is blood in urine and can be found in physical examination. Well then, does hematuria always indicate IgA Nephropathy? Our renal experts point that patients should not be overgeneralizations. That is, apart from hematuria, IgA Nephropathy has other symptoms like high blood pressure, proteinuria and infection, etc.
Blood in urine is one symptom of IgA Nephropathy, but other symptoms should also not be neglected so as to avoid delaying the illness conditions. The following will introduce you what symptoms of IgA Nephropathy include:
1. Gross hematuria
IgA Nephropathy begins with acute gross hematuria and it is common to be seen in children. Gross hematuria mostly occurs after upper respiratory tract infection. A few of people have gross hematuria secondary to digestive system infection, urinary tract infection and skin infection, etc.
2. Abnormal urine without symptoms
In physical examination, hematuria or proteinuria is often found. Before this, blood in urine and protein in urine can exist for a long time, but can not make sure about it. Abnormal urine without symptoms can occur. Through check ups, persistent or intermittent microscopic hematuria and mild protein in urine can be diagnosed.
3. High blood pressure
The kidneys are damaged when people suffer from IgA Nephropathy. In this case, a substance will be secreted, which can elevate blood pressure. Symptoms of hypertension will happen. Moreover, high blood pressure will worsen kidney damage. So timely treatment is required to lower high blood pressure.
4. Proteinuria
There is massive bubbles in urine and cannot disappear for a long time. This is because glomerular filtering ability and renal tubular reabsorption has something wrong. Thus, it leads to protein leakage.
IgA Nephropathy is not an incurable disease. As long as you take positive treatment, IgA Nephropathy can be cured in clinical. Nowadays, the most effective therapy for IgA Nephropathy is the combination of western medicines and Chinese medicines, which brings new hope for renal disease patients. For further information on IgA Nephropathy, you can consult our online doctor directly.