What Is The Prognosis Of IgA Nephropathy
2015-07-23 07:36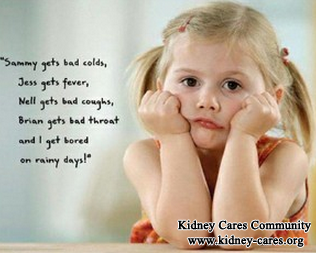 What is the prognosis of IgA Nephropathy? Prognosis is very vague with IgAN at the best of times. However, there are a few factors which seem to indicate the disease is more likely to progress.
1. High blood pressure
The generally-accepted target blood pressure for IgAN patients is about 125/75. For some patients, this may be very hard to achieve without multiple medications and a low-sodium diet. Even if the goal cannot be met, lower is better.
2. Elevated serum creatinine
If serum creatinine level is already high at the time of diagnosis, it means the patient has probably lost close to 50% of his or her kidney function and it will continue to slowly lose more.
3. Gross proteinuria
Persistent protein in urine of more than 0.4grams per day. The protein may cause further damage to the nephrons especially the tubules and the interstitium around them.
4. High cholesterol
Heavy proteinuria can lead to low levels of protein in the blood, which in turn causes higher cholesterol levels.
5. Glomerulosclerosis
The amount of glomerulosclerosis at the time of biopsy may be an indicator of prognosis. If the average sclerosis per glomerulus is less than 10%, there might be a chance it will not progress very fast or maybe at all with the right treatment.
How to improve the prognosis of IgA Nephropathy?
IgA Nephropathy is a typical autoimmune disorder characterized by IgA depositing in glomerular mesangial area. This disorder is caused when autoimmune system attacks the healthy cells mistakenly. Through many years of experiment, it has been proven that Immunotherapy is the best treatment for IgA Nephropathy because this therapy can suppress the abnormal immune system activity and rebuild normal immune system. In addition, this therapy can also stop the progression and improve kidney function remarkably.
If you want to know Immunotherapy clearly, you can leave a message below or send email to kidneycares@hotmail.com. We will try our best to help you.