Is IgA Nephropathy An Inherited Disease
2014-07-25 03:12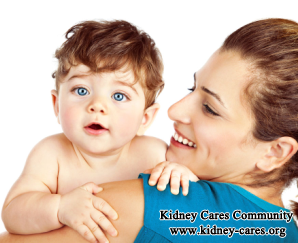 IgA Nephropathy is a common glomerular disease. Is it an inherited disease? Most people with this disease show great concerns about this issue. IgA Nephropathy brings many sufferings for the patients themselves, so all patients do not want to pass their disease on their children. Well then, is IgA Nephropathy an inherited disease on earth? Let's see the answers from experts.
In reality, there are two voices in clinic.
View A: IgA Nephropathy is not an inherited disease.
IgA Nephropathy is not inherited and this depends on its pathogenesis. This disease is induced by self factors. It is caused mainly by cold and other upper respiratory infections. In view of symptoms of inducing factors of IgA Nephropathy, it is an immunodeficiency disease and hematuria, hypertension and swelling, etc are its main symptoms. The inducing factors of IgA Nephropathy are cold, repeated infection and tonsillitis. In addition, abnormal immunogolobin deposit in glomerular mesangial area, which will only damage kidney intrinsic cells, causing the occurrence of kidney disease. Thus, it forms IgA Nephropathy. In these cases, IgA Nephropathy is not inherited.
View B: IgA Nephropathy is an inherited kidney disease.
Experts said that IgA Nephropathy is a complex disease involving many factors and many genes. Recently data collecting from IgA Nephropathy patients show that occurrence of IgA Nephropathy appeared in family aggregation. It indicates that IgA Nephropathy have transmissibility to some extent. In addition, this disease is associated with human leukocyte antigen B35, DR4, B12, which reveals that transmissibility may play a role in the pathogenesis of IgA Nephropathy. Inherited factors are related to the serum concentration of IgA.
From the above, we can see IgA Nephropathy have transmissibility but it does not all mean 100 percent of inheritance. Therefore, some people who has family history of IgA Nephropathy should take regular tests to spot whether they have IgA Nephropathy or not.