Can People Lead A Normal Life with IgA Nephropathy
2014-06-13 03:31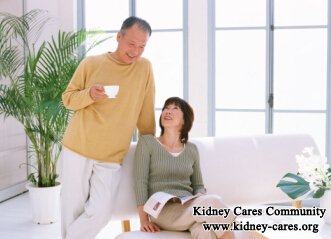 Can people lead a normal life with IgA Nephropathy? Honestly speaking, your life can be affected by IgA Nephropathy to certain extent. For example, you have to take medicine every day to control your state of illness, and you can not enjoy the food and drink whatever you like due to the diet restriction. But you can lead a relatively normal life with IgA Nephropathy if you can follow the aspects in the below.
Have a good rest
You should have a good rest and avoid strenuous activity. But when your state of illness is stable, it is necessary for you to take part in exercise regularly. Doing exercise can help lower blood pressure, reduce cholesterol level, boost energy, and improve poor sleeping quality, etc.
Avoid infection
Because infection can cause gross hematuria. In the daily, you should improve immune system to help you resist disease. Avoid cold and the chance of infection. Once you are infected, you should control it as early as possible.
Eat renal-friendly diet
You should consume more fruits and vegetables instead of meat product. Because fruits and vegetables are high in vitamins, which can boost your immune system to help you reduce the risk of infection, while meat products can increase the burden on the kidneys so as to worsen your medical condition. Besides, you can choose some high quality protein such as egg white and lean meat to satisfy the need of your body. You should avoid spicy food, pickle, wine, etc.
Receive treatment aggressively
Appropriate treatment brings your kidney disease under control and then you can lead a normal life. Because IgA Nephropathy is associated with immune system, it is necessary for you to regulate the abnormal immune system rather than just control your symptoms. Would you like to know more information about Immunotherapy? This therapy can help you regulate the immune function of your body, but also help repair the damaged kidneys and improve kidney function. Space limited, we do not explain it in detail. The online doctor can give you more information.