Dietary Therapy For IgA Nephropathy
2015-08-26 07:55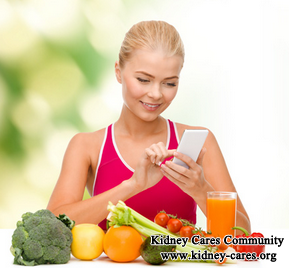 IgA Nephropathy is mainly caused by lots of Immunoglobulin A (IGA) depositing in mesangial area due to recurrent colds and infection. IGA deposits will result in immune inflammatory reaction, which causes damages on glomerular filtration membrane. During medical treatment, dietary therapy is also important. Most patients do not know how to eat with IgA Nephropathy. In this article, I will introduce you dietary therapy for IgA Nephropathy.
1. Protein intake
Protein intake should depend on the severity of kidney function damage in the glomerular nephritis dietary therapy. If the disease is a long course but kidney function damage is not so serious, there is no strict limitation for protein intake. However, protein intake should not be over 1g per kilo of body weight. And high quality protein intake should be above 50%.
2. High calories intake
Since patients have limited protein intake, the calories intake is mainly supplied by carbohydrates and fats. Calories intake should depend on your labor intensity. Adults on rest should consume 126-147KJ/kg of body weight to meet the activity needs.
3. Control the sodium intake
If you have severe edema and high blood pressure, sodium intake should be below 2g per day and patients should follow a no salt diet.
4. These foods should be avoided by the patient:
Stimulating foods such as seafood, beef and spicy foods.
Food that is high in potassium like banana, potato and tomato
Patients that have a high uric acid should avoid foods such as fish, shrimp and crab.
Food that stimulates the internal heat of the body such as chocolate and hot pepper.
The above are some dietary suggestion for IgA Nephropathy. In addition to diet, the most important thing IgA Nephropathy patients should do is to remove IgA deposits and block immune inflammatory reaction in the mesangial area. Nowadays only Chinese medicine treatment like Micro-Chinese Medicine Osmotherapy, Immunotherapy and Steam Cell therapy can achieve this treatment goal. Chinese medicine treatment works effectively to remove IgA deposits and block immune inflammatory reaction. In this way, gradually damages on glomerular filtratio membrane will be repaired and then kidney function will be improved greatly. If you want to learn detailed information, you can leave a message below or send an email to kidneycares@hotmail.com.