Does One Need To Limit Protein In Diet With IgA Nephropathy
2014-12-05 02:03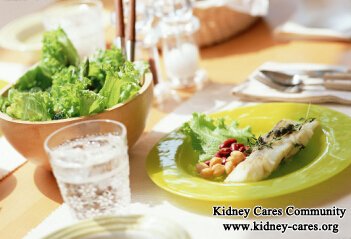 IgA Nephropathy is a kidney disorder caused by deposits of the protein immunoglobulin A (IgA ) inside the glomeruli within the kidney. Once the tiny filtering units are damaged, they cannot be repaired. Some patients may benefit from the food they eat. Well, does one need to limit protein in diet with IgA Nephropathy?
Yes, some patients may benefit from limiting protein in their diet to reduce the buildup of waste in the blood. With injured kidneys, they cannot excrete wastes from the body effectively and completely. As a result, wastes will pile up in the blood. High protein intake is able to workload your kidneys, so protein limitation is necessary. In addition, patients should eat some high quality protein foods such as fish, milk, egg white and lean meat to meet the requirement of your body need so as not to be malnutrition.
Why it is important to limit protein intake?
Protein in urine is one major complication of IgA Nephropathy. One way to reduce proteinuria is to limit protein intake. Injured glomeruli can be repaired, but dead glomeruli cannot be revived. So IgA Nephropathy can not be cured. With impaired renal function, we need to restrict protein intake, otherwise kidney burden will be increased, which can cause further damages on kidney and worsen proteinuria. Therefore, it is necessary for IgA Nephropathy patients to follow a reasonably low but high quality protein diet.
Protein limitation is one aspect for IgA Nephropathy treatment. Besides, you should protect residual kidney function with Chinese medicine treatment. If you want to learn more information about the diet and treatment of IgA Nephropathy, you can consult our online doctor directly.