Diet Precautions For IgA Nephropathy Patients
2014-11-18 03:02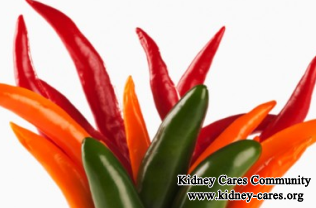 As for IgA Nephropathy, patients not only need to pay attention to the medical treatment, but also need to focus on the diet. This is because diet plays an important role in the treatment. Therefore, patients should have a good knowledge of the diet. IgA Nephropathy is a group of chronic glomerular disease which is caused by more etiology with the same immune pathological features. Improper diet will worsen the medical conditions and speed up the disease into kidney failure. Diet is very important for IgA Nephropathy patients. Healthy and reasonable diet nursing is indispensable to shorten the course of treatment.
What should IgA Nephropathy Patients pay attention to in their daily diet?
1. Avoid high potassium foods
High potassium foods such as bananas, oranges, potatoes, tomatoes, pumpkin, tea, soy and aginomoto should be avoided moderately.
2. Limit sodium, restrict the intake of protein and drink less water
Patients with slight swelling can follow a low sodium diet. If people have no swelling, there is no limitation of water and protein. In addition, patients also need to restrict the consumption of milk, cheese and soybean, especially for broad bean. This is because fresh broad bean can cause allergy and hemolysis.
3. Get far away from spicy foods
Spicy foods like garlic, pepper can stimulate urinary tract membrane. This makes it congestion, swelling and blood in urine due to the leakage of red blood cells.
4. Avoid animal organs
IgA Nephropathy patients need to avoid animal organs, fish, shrimp, crab, beer, mushroom, bean and spinach.
5. Avoid eating some supplements, tonic and foods which are easy to yeet hay food.
The above are some introduction of the diet for IgA Nephropathy patients. Diet is not suitable for every individual, so if you want to get an individualized diet, you can leave us a message to kidneycares@hotmail.com or consult our online doctor directly.